The temporalis muscle is one of the muscles for chewing (mastication). The trigeminal nerve (cranial nerve 5) is responsible for its activity. As a result, we can use this muscle to provide voluntary facial movement.
The procedure transfers the temporalis muscle from the scalp to the corner of the mouth. The patient then learns to move the face by moving this muscle. This procedure has been very successful in rehabilitating facial movement in patients over the age of 55 who have had a long-standing facial paralysis and are not candidates for more advanced facial reanimation (such as cross facial nerve grafts). The procedure is performed via a facelift technique with very good results.
---
What is Temporalis Tendon Transfer?
---
Muscle Transposition Techniques
Indications:
Long standing FNP (> 2yrs)
Loss of multiple cranial nerves
Loss of distal FN stump or atrophy of facial muscles

 
Muscle Sources:
Temporalis
Masseter
Digastric
With careful postoperative facial neuromuscular re-training program in physiotherapy, patients are encouraged to obtain natural facial movement. In the primary stage of exercises, voluntary control of the new function can be achieved with most patients.
The second stage in which patients are encouraged to obtain the newly learned movements to a state of automatic function in normal facial expression is less predictable. Therefore we feel that muscle transfers give only minor advantages over static suspension operations. We feel that gracilis muscle transfer to trigeminal nerve can provide a more predictable facial movement than temporalis transfer.
Patient satisfaction following a temporalis tendon transfer has been shown to be relatively high in several research papers. In a study published in Archives of Facial Plastic Surgery, a mean score of 8.5 (possible score of 10) in patients who underwent this procedure. Four patients were physician graded as excellent to superb. The other 3 patients were rated as having good postoperative results.
Movement was identified in every patient and ranged from 1.6 to 8.5 mm, with mean movement of the oral commissure of 4.2 mm. One patient developed postoperative salivary fluid collection that required drainage. (Source: Patrick J. Byrne, MD; Michael Kim, MD; Kofi Boahene, MD; Jennifer Millar, MSPT; Kris Moe, MD http://archfaci.ama-assn.org/cgi/content/abstract/9/4/234 )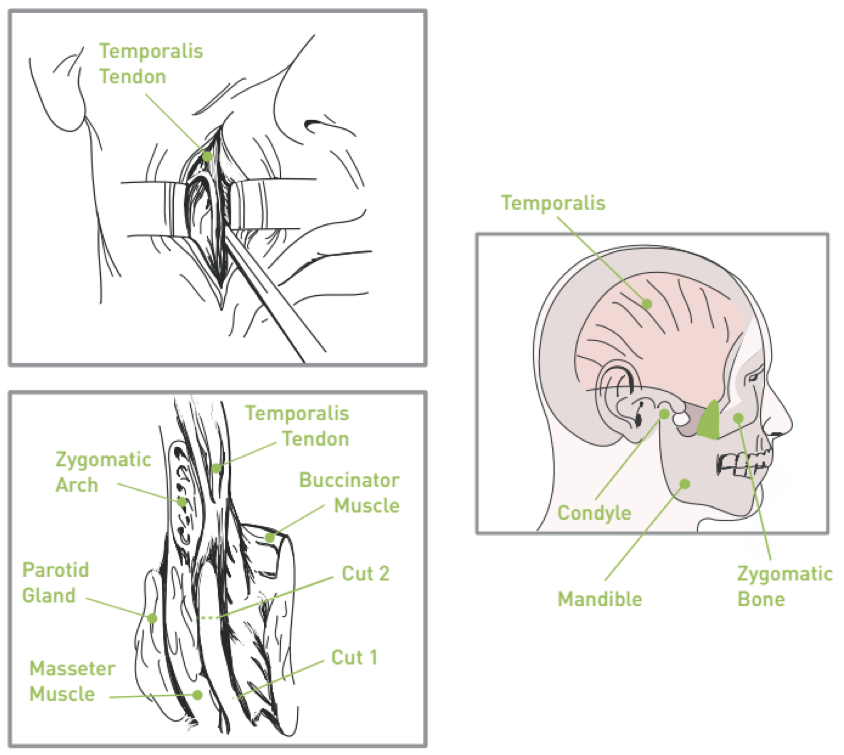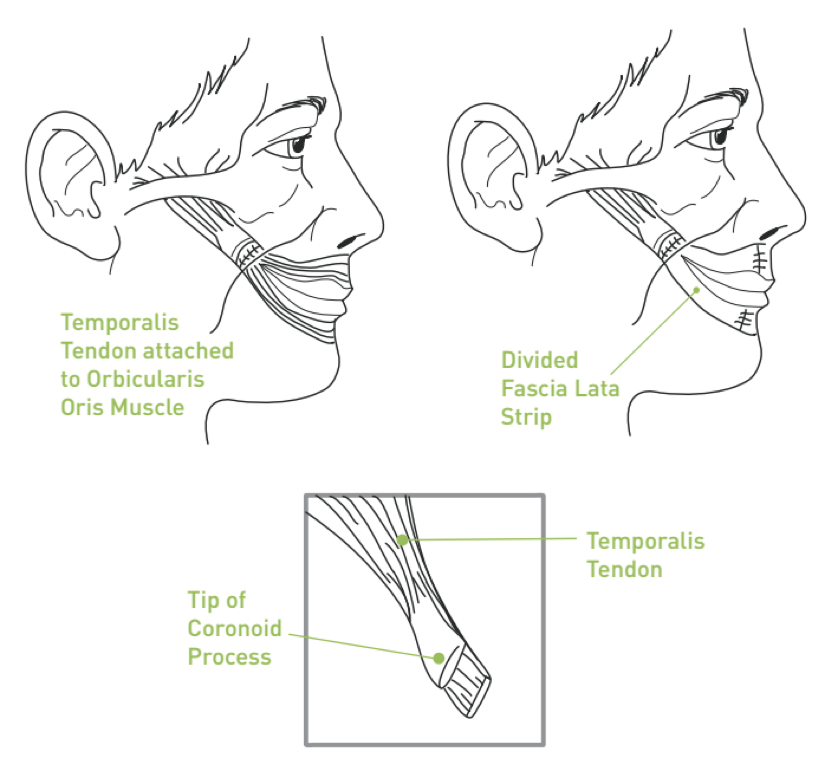 ---
Before & After Temporalis Tendon Transfer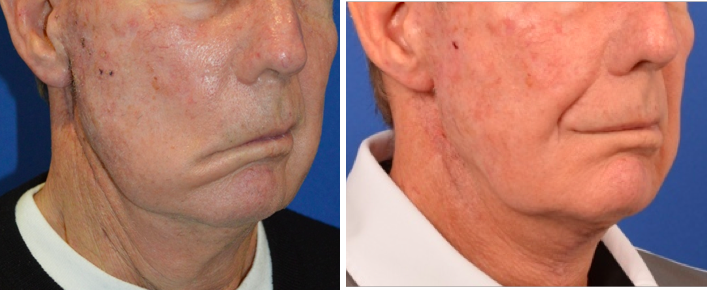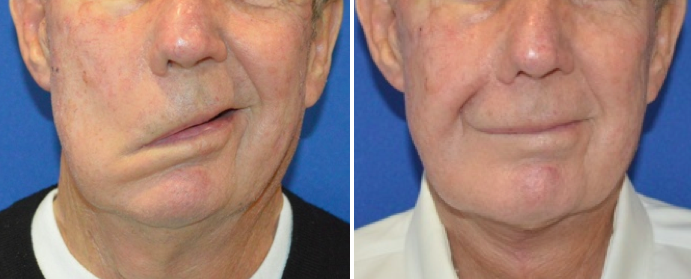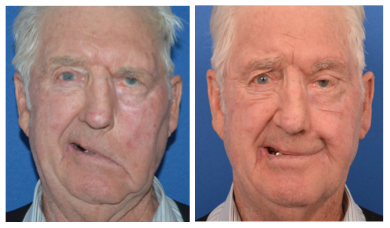 ---
Muscle Transposition Techniques: Temporalis Transfer
Non-spontaneous dynamic reanimation
Good vector control of smile
Does not interfere with potential native nerve regeneration
Dynamic smile can look artificial
---
Summary
When the right surgical procedure accomplished by a well trained professional that has done extensive testing on the patient, good to very good results are apparent. Dr. Azizzadeh has spent his life working toward and creating state of the art techniques to accomplish the desired goals. The Facial Paralysis Institute has one of the top surgical teams for comprehensive facial paralysis reanimation.
See the Results of Facial Paralysis Surgery
If you are suffering from facial paralysis, schedule a consultation with Beverly Hills facial paralysis expert Dr. Azizzadeh by calling (310) 657-2203 today!
NERVE INJURY
Request your consultation with Dr. Azizzadeh today
Call us at (310) 657-2203 to schedule an appointment.
Schedule a Consultation