At the Facial Paralysis Institute, we know how difficult a diagnosis of Moebius Syndrome can be for you or your child. Our team of world-renowned facial paralysis surgeons are here to help patients with Moebius Syndrome regain their ability to make facial expressions and smile, as well as correct eyelid functions and appearance.
Knowing that every patient is unique, we will develop a customized Moebius Syndrome treatment plan to give our patients the best results possible. As such, all Moebius Syndrome patients will undergo a very thorough consultation with Dr. Babak Azizzadeh so he can evaluate the patient and determine the best treatment plan. Dr. Azizzadeh offers Skype consultations for patients who do not live in Southern California, so that they are still able to consult with the leading facial paralysis expert regardless of where they live.
The most common facial reanimation procedures for Moebius Syndrome patients include Temporalis Tendon Transfer, Bilateral Gracilis Muscle Transfer to Masseter Nerve, Bilateral Selective Neurolysis, and Eyelid Reconstruction. If you are or your child are suffering from Moebius Syndrome, please call the Facial Paralysis Institute today to schedule your consultation with Dr. Azizzadeh – (310) 657-2203.
---
Examining the genetics of congenital facial paralysis — A closer look at Moebius syndrome
Download Dr. Azizzadeh's article on Moebius Syndrome.
---
Moebius Syndrome Treatments
Temporalis Tendon Transfer for Moebius Syndrome
The temporalis muscle is one of the muscles that we use for chewing and is one of the strongest and most dynamic muscles in our body. The trigeminal nerve (cranial nerve 5) is responsible for it's activity. Since this nerve is generally unaffected by Moebius Syndrome, we can use this muscle to achieve facial reanimation. During the procedure, Dr. Azizzadeh makes a tiny incision around the laugh lines of the mouth to locate the temporalis tendon, and then he rotates the tendon of the temporalis muscle over and attaches it to the corner of the mouth. When the patient bites down, the face naturally moves. This temporalis transfer procedure has been very successful in rehabilitating dynamic facial movement and creating facial symmetry for patients with Moebius Syndrome.
---
Bilateral Gracilis Muscle Transfer to Masseter Nerve for Moebius Syndrome
For the majority of patients with Moebius Syndrome, their native facial muscles are not functional. Therefore, the gracilis muscle (located in the inner thigh) needs to be used to help generate spontaneous facial movement. The gracilis muscle is unique in that it can be harvested along with its nerve, artery and vein and transferred to the face. Using microsurgical techniques, Dr. Azizzadeh will take a small portion of gracilis muscle from each inner thigh, transfer the muscles to both sides of the patient's face, and attach the gracilis muscles to the masseter nerves. The masseter nerve (originating from the 5th cranial nerve) is responsible for activating the muscles used to chew, and therefore when connected to the gracilis muscles, supports dynamic facial reanimation. Over the next 6 – 9 months, the muscles activate and the patient achieves a symmetrical smile and strong facial movement capabilities. The strength and control of the reconstructed smile continues to improve over the next few years.
---
Bilateral Selective Neurolysis for Moebius Syndrome
The most cutting edge advancement in facial paralysis surgery, bilateral selective neurolysis provides spontaneous reanimation of the face for the appropriate Moebius Syndrome patient. Pioneered by Dr. Azizzadeh, selective neurolysis is an intricate operation, but the downtime and risks involved for the patient are minimal. The procedure involves releasing the platysma muscles (which pull the corners of the mouth down, hence preventing upward smile motion) and selectively decreasing the activity of the nerves that counter the smile mechanism to help get an upward trajectory of the mouth. These procedures allow spontaneous reanimation of the face. Selective neurolysis is also a phenomenal treatment for patients with unilateral or bilateral Bell's palsy.
---
Eyelid Reconstruction for Moebius Syndrome
Individuals with Moebius Syndrome may suffer from strabismus (crossed eyes) or eyelid closure issues. Together, Dr. Azizzadeh and Dr. Massry can perform a number of surgeries to reconstruct the eyes and eyelids, including but not limited to:
Strabismus Surgery
Gold Weights
Platinum Chains
Eyelid Springs
The goal of eyelid reconstruction procedures is to improve vision and tighten eyelid muscles to allow for easier closer while still maintaining a natural and symmetrical appearance.
For more information about Moebius Syndrome, please visit The Moebius Syndrome Foundation's website.
---
Why Choose Dr. Azizzadeh For Your Moebius Syndrome Surgery?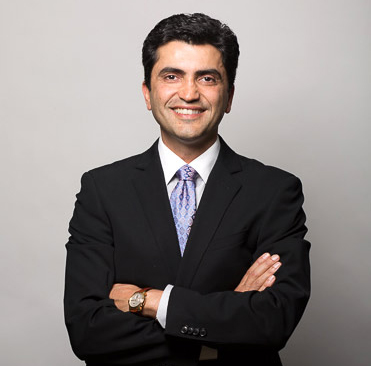 Babak Azizzadeh, MD, FACS, is a world-renowned Facial Plastic & Reconstructive Surgeon who is deeply committed to the treatment of individuals with facial paralysis and Moebius Syndrome. He is double board certified by the American Board of Facial Plastic & Reconstructive Surgery and the American Board of Otolaryngology-Head & Neck Surgery. Additionally, Dr. Azizzadeh completed a prestigious fellowship focusing on facial nerve anatomy and reconstruction at Harvard Medical School that provided him with an unparalleled knowledge of facial aesthetics and underlying facial anatomy. As a pioneer in his field, Dr. Azizzadeh is the author of the preeminent textbook "The Facial Nerve" and has contributed to hundreds of peer-reviewed articles. Because of his prestigious training and unique knowledge of facial paralysis, Dr. Azizzadeh has been asked to host the 13th Annual International Facial Nerve Symposium in August 2017.
As the primary surgeon involved in Mary Jo Buttafuoco's miraculous facial reanimation surgery following a devastating gunshot wound to the face, Dr. Azizzadeh was a featured guest on The Oprah Winfrey Show. He is the only facial nerve specialist to be featured on the show. Additionally, Dr. Azizzadeh has been asked to contribute to The New York Times, People magazine, Discovery Health, and The Doctors television show, among others, for his distinct expertise in the field.
In addition to his surgical practice, Dr. Azizzadeh is extremely active in several different humanitarian causes, including the Global Smile Foundation and the Facial Paralysis & Bell's Palsy Foundation, which he founded in 2009.
---
Schedule Your Moebius Syndrome Surgery Consultation Today!
To learn which one of these Moebius Syndrome surgery options is best for you, schedule your consultation with Dr. Azizzadeh today. At the Facial Paralysis Institute, it is our primary objective is to provide Moebius Syndrome patients with cutting-edge surgical treatments in a warm and compassionate environment.
Request your consultation with Dr. Azizzadeh today
Call us at (310) 657-2203 to schedule an appointment.
Schedule a Consultation