In patients with long-term facial paralysis who are older than 55, cross-facial nerve grafts have not produced great results. Dr. Babak Azizzadeh, a world-renowned facial plastic and reconstructive surgeon, takes an alternative approach to treat long-term facial paralysis in these patients. He utilizes the hypoglossal nerve or trigeminal nerve as the neural supply for the gracilis muscle transplant (see gracilis muscle section). The nerve of the gracilis muscle is attached to the hypoglossal nerve in the neck; the hypoglossal nerve is responsible for moving the tongue muscle. By attaching a partial portion of the nerve to the transplanted gracilis muscle, a patient can thrust their tongue to voluntarily move their face. This state-of-the-art procedure can improve facial muscle movement in patients coping with long-term facial paralysis. And, it helps these patients achieve a natural facial appearance. (Source: Dr. B. Azizzadeh, Facial Paralysis Institute)
---
Do You Qualify for a Hypoglossal Nerve Procedure?
Patients can qualify for a hypoglossal nerve transfer if they have experienced facial paralysis symptoms for a minimum of two years. Also, the trigeminal nerve must work correctly for a patient to qualify for a nerve transfer procedure.
The hypoglossal canal through which the hypoglossal nerve can play a key role in a patient's eligibility for a nerve transfer. Patients must have a trigeminal nerve that functions properly to qualify for treatment. But, damage to the hypoglossal canal can affect the nerve and reach a point where it is tough for patients to swallow, speak, and make other muscle movements that involve the tongue. In these instances, patients can consider a gracilis free tissue transfer or other treatment options.
How Is a Gracilis Free Tissue Transfer Used?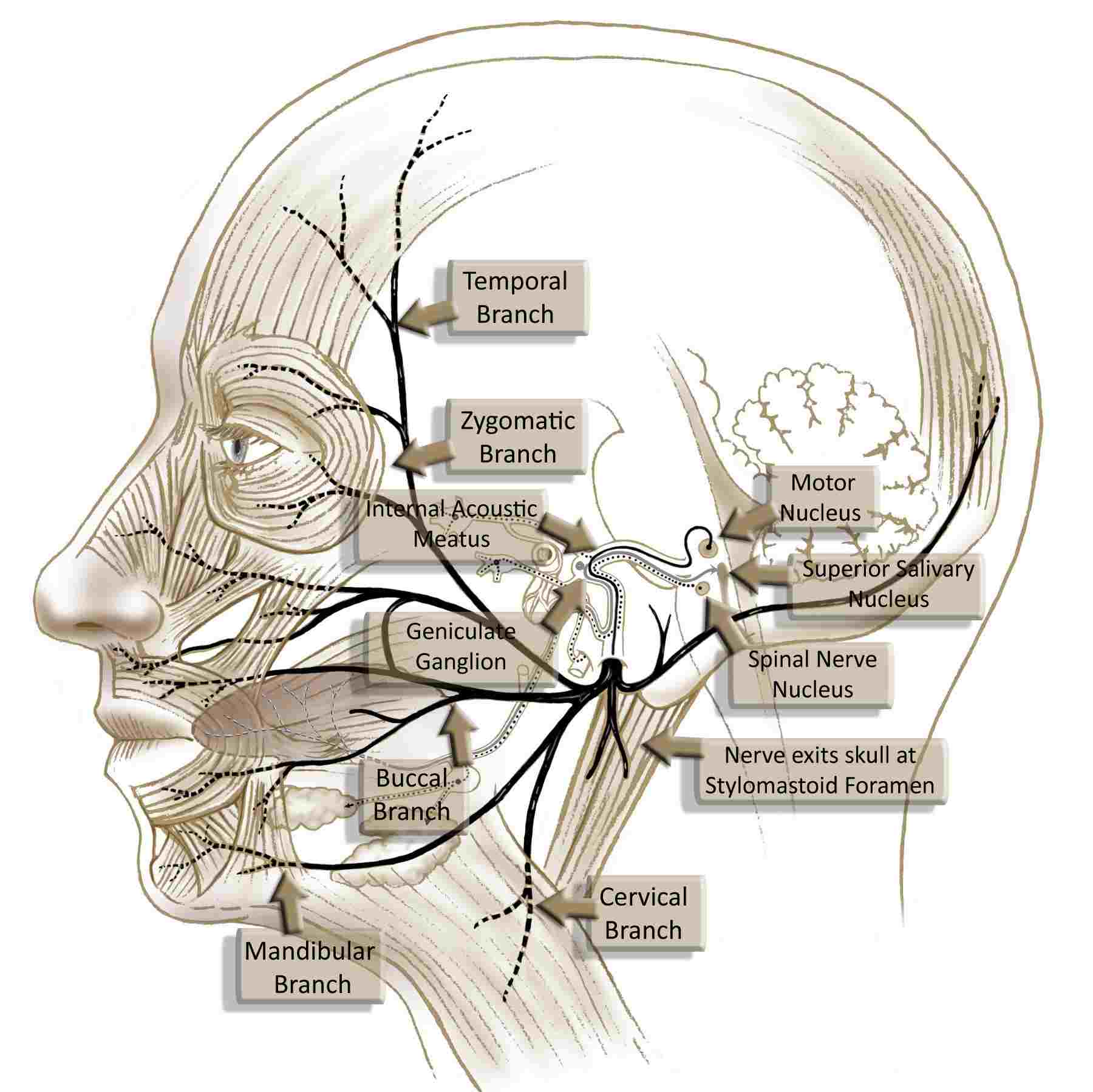 The primary use of gracilis free tissue transfer in the head and neck region is in the form of a muscular free flap for the dynamic rehabilitation of long-standing permanent facial paralysis. When combined with cross-facial nerve grafting or used as a single-stage reconstruction, free tissue transfer offers the best prospect for restoring spontaneous emotional facial expression. Benefits of this muscle over other free flaps used for dynamic facial reanimation include consistent anatomy with large caliber vessels, ease of harvest, a 2-team approach, reliability, and acceptable donor site morbidity. Drawbacks include excessive bulk, skin tethering, and a donor site scar that may be minimized with minimally invasive techniques. Secondary procedures to refine the results are often necessary to achieve a good final result. Ultimately, the choice of muscle for dynamic facial reanimation depends on the surgeon\'s experience and comfort level. (Source: Jason H Kim, MD, Assistant Professor, Department of Otolaryngology-Head and Neck Surgery, University of California at Irvine http://www.emedicine.com/ent/topic709.htm )
---
What Is the Superior Facial Paralysis Treatment Option: Hypoglossal-Facial Nerve Transfer or Gracilis Free Tissue Transfer?
Evaluate multiple options for treatment of Bell's palsy and other forms of facial paralysis. This allows a patient coping with facial paralysis to gain insights into different treatment options. Next, the patient can find an appropriate treatment, regardless of whether he or she is dealing with a rare condition that causes their facial paralysis symptoms.
A hypoglossal-facial nerve transfer or gracilis free tissue transfer can be used to treat facial paralysis. However, the safety and efficacy of each treatment depends on the patient, the severity of their facial paralysis symptoms, and other factors.
Dr. Azizzadeh can perform an evaluation to patients who have been dealing with facial paralysis symptoms for eight months or longer. He can provide a personalized treatment recommendation designed to help a patient alleviate their facial paralysis symptoms. Plus, he can craft a treatment plan that limits the risk of damage to the carotid arteries or other complications. This ensures a patient can receive a treatment to restore their ability to smile, frown, and produce other natural facial expressions and improve their facial appearance.
Summary
For most older patients, the hypoglossal nerve palsy treatment will cause less pain and have a shorter recovery time in comparison to many other treatment options. Over 95% of hypoglossal nerve transfer patients will experience some pain and minor complications but will also have great results with the surgery. This procedure is used on patients 55 years of age and older to limit postoperative trauma and speed up the recovery process. These patients can use the procedure to enhance their facial appearance, too. Yet, to achieve full facial reanimation, patients may require additional therapy and/or surgeries.
Explore Facial Paralysis Treatment Options with Dr. Azizzadeh
If you are suffering from facial paralysis or a related condition, Dr. Azizzadeh can provide assistance. He offers free in-person and virtual consultations to people coping with long-term facial paralysis symptoms. To learn more or request a consultation, please contact The Facial Paralysis Institute online or call us today at (310) 657-2203.
NERVE TRANSPLANT- Cross Facial Nerve Graft
HYPOGLOSSAL FACIAL NERVE TRANSFER