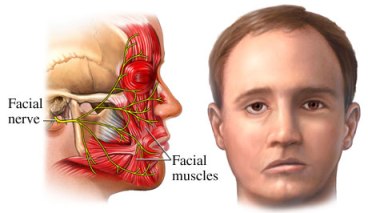 A Hemifacial spasm is a disorder that typically involves contractions of the muscles on one side of the face. The Hemifacial spasm affects both men and women, but is slightly more common in the elderly. Typically the first symptom will be a nerve twitching in the face which can gradually proliferate throughout the muscles in the lower face. This can cause you or a loved ones face to be pulled to one side. With time the muscle spasms will spread to include spasms on both sides of the face along with more constant and prolonged twitching. A Hemifacial spasm is caused by a nerve injury although we don't know how the nerve is affected
At The Facial Paralysis Institute, we are at the cutting edge of Hemifacial spasm treatment. Dr. Babak Azizzadeh the Director of The Facial Paralysis Institute has one of the highest success rates in the nation treating patients for a Hemifacial spasm.
Botox for Hemifacial Spasm
Although every patient and treatment is unique, one of the best treatments for Hemifacial spasm is Botox. The Botox is injected into the areas and muscles that are twitching. This is a newer cutting-edge technique that The Facial Paralysis Institute adopted early on.
Surgery for Hemifacial Spasm
For some patients, surgical treatment may be the best treatment options. After a consultation with Dr. Azizzadeh, he may determine that microvascular decompression surgery is the best treatment. Microvascular decompression is a very specialized procedure that involves making a small incision in the skull behind the ear. Next, the site of the nerve compression is located and the blood vessel is moved away from the nerve. Finally, a tiny "pad" is placed between the nerve and blood vessel to protect the nerve. This stops the nerve irritation, and therefore the twitching.
Another surgical option for Hemifacial spasm patients is selective neurolysis.
If you would like more information on how to treat a Hemifacial spasm or other facial paralysis treatment, we encourage you to contact us at 310.657.2203 and schedule a consultation with Dr. Azizzadeh.