The safety of the facial nerve is perhaps the most important aspect of facelift surgery.
The facial nerve is complex. It exits the stylomastoid foramen and moves into the core of the parotid gland. Meanwhile, within the parotid gland, the facial nerve bifurcates into an upper and lower division. The facial nerve then divides into five branches: the frontal, zygomatic, buccal, marginal mandibular and platysmal.
Permanent iatrogenic facial paralysis is rare, but it may occur due to prolonged arborization of the facial nerve branches. The frontal branch is terminal with limited arborization. People who experience an injury to the frontal branch face the greatest risk of permanent facial paralysis.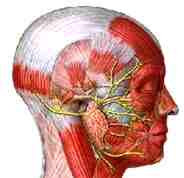 The overall risk of permanent facial nerve paralysis in standard rhytidectomy is between 0.53% to 2.6%.There have been very few reports in the literature regarding the risk for facial nerve injury associated with more invasive facelifting procedures. The "short-flap SMAS rhytidectomy" significantly limits the risk for facial nerve injury by limiting facial subcutaneous and SMAS dissection.
1 Excerpts from Azizzadeh et al: "Master Techniques in Facial Rejuvenation"
Learn More About Dr. Azizzadeh's Facelift & Facial Paralysis Expertise
If you are suffering from facial paralysis or any other related condition, schedule a consultation with Beverly Hills facial paralysis expert Dr. Azizzadeh by calling (310) 657-2203 today!
Request your consultation with Dr. Azizzadeh today
Call us at (310) 657-2203 to schedule an appointment.
Schedule a Consultation