In a world of constant technological advancements, it's no wonder that the field of medicine is in a mode of continual development with non-stop trials and ever-progressing procedures.
Read more
---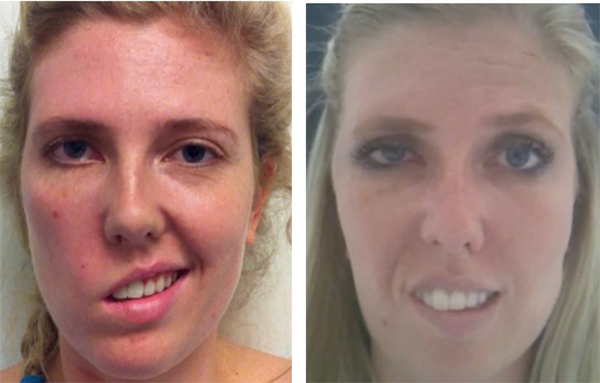 With smiles being the most recognized symbol of happiness, welcome, or excitement around the world, it's no wonder why Dr. Azizzadeh works to bring his patients the most advanced facial paralysis treatments to promote facial symmetry and facial reanimation.
Read more
---
Our face is the first thing that people notice about us. It helps us to convey emotions, both happy and sad. Sometimes, our jobs even depend on the use of our face, especially if you're in the entertainment business. So, what if one day, you awoke without the ability to move half of your face? For Noah Harpster, an American television and commercial actor, this story is all very real.
Read more
---
At the Facial Paralysis Institute in Beverly Hills, director Babak Azizzadeh, MD, FACS, understands the importance of continuing to improve treatment methods to better facial symmetry for individuals suffering from Bell's palsy or facial paralysis, which is why we at the Facial Paralysis Institute are pleased to announce the success of a procedure known as the Bell's palsy facelift.
Read more
---
In a recent report by techyville.com, famed painter Fiona Hawthorne is a sufferer of permanent Bell's palsy. Most recently, Fiona gained national attention as being the painter of Barack Obama's self portrait, which hangs in the Library of Congress.
Read more
---
If most of us woke up with the inability to move on one side of our face, we'd be pretty scared. However, one television reporter by the name of John Sudworth is making it his mission to educate others about Bell's palsy, a form of facial paralysis that has temporarily parlayed the left side of his face, and who doesn't know when, if ever, his facial movement will return.
Read more
---
A recent study found that steroid therapy has been deemed safe and effective for the treatment of Bell's Palsy. As the study indicates, steroid therapy helps to improve muscle movement in the paralyzed side of a patient's face.
Read more
---
Whatever the initial injury, facial paralysis is often psychologically devastating to patients. Despite the ever-increasing treatment approaches, misconceptions about treatment options and prognoses still exist. Dr. Azizzadeh vividly recalls seeing one patient who had suffered facial paralysis for almost a year, a man whose primary care physician had told him that there was "nothing we can do."
Read more
---

Overcoming the effects of facial paralysis is a long and difficult process, which is why we are doing everything in our power to provide our patients with ways to successfully recover.
Read more
---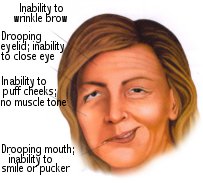 The number one cause of facial paralysis in the United States is Bell's palsy, but not all patients who have facial paralysis have Bell's palsy. Bell's palsy is coined for any type of facial paralysis that does not have any other associated causes, such as tumors, trauma, and salivary gland inflammation. While Bell's palsy is a very serious condition, please know that 85% of individuals who have Bell's palsy completely recover from the condition with no noticeable deformity or issue.
Read more
---
Moebius syndrome is a rare neurological condition that primarily affects the muscles that control facial expressions and eye movement. The signs and symptoms of this condition are present at birth.
Read more
---
The Facial Paralysis & Bell's Palsy Foundation recently had a well-recieved support group meeting in Los Angeles, and there will be more in the future! The powerful meeting was open to the public, and focused on persons dealing with facial paralysis and their families. During the meeting, Dr. Azizzadeh discussed current treatment options for facial paralysis, and answered several questions from the audience. Many of the attendants also used the time to share their stories and network.
Read more
---
Bell's palsy affects an estimated 30,000 – 40,000 Americans every year, and it is most common in persons between the ages of 20 to 40 years, with higher incidences in individuals with diabetes mellitus and pregnant women. Bell's palsy involves irritation to the seventh cranial nerve. Movement of the muscles of the face are controlled by this nerve, and when irritated could result in weakness or paralysis of the facial muscles. In most cases, only one side is affected, and the occurrence of left or right side palsy is approximately equal and remains equal for recurrences.
Read more
---
According to a recently published study performed by the Department of Otolaryngology – Head and Neck Surgery at Stanford University School of Medicine, hypoglossal-facial nerve anastomosis can help reanimate the face in patients with complete nuclear facial nerve palsy.
Read more
---
Three renowned doctors at the Corneo Plastic Unit of Queen Victoria Hospital in East Grinstead, United Kingdom recently finished conducting an Institutional Review Board (IRB) approved three-year long facial paralysis treatment study.
Read more
---
Lyme disease is a serious bacterial infection transmitted by ticks to humans, and the most common cause of bilateral facial paralysis. It is transmitted through a bite from a specific type of tick. The animals that most often carry these insects are white-footed field mice, deer, raccoons, opossums, skunks, weasels, foxes, shrews, moles, chipmunks, squirrels, and horses.
Read more
---
After suffering from an ischemic stroke over the weekend, Sen. Mark Kirk (R-Ill.) is currently experiencing slight facial paralysis on the left side of his face. As a result of the facial paralysis, Kirk's speech is slightly slurred. On Monday Kirk underwent surgery to relieve swelling in his brain. Doctors removed a 4-inch by 8-inch part of the senator's skull. He is recovery quickly, but is expected to stay in intensive care for another 5-7 days.
Read more
---
Dr Larian, Teresa England, Dr Azizzadeh, Jackie Diels and Dr Massry all had a wonderful week together at the Facial Paralysis Institute! Jackie Diels has worked for 25+ years ONLY on retraining facial muscles. We were so happy to have her in LA with us for the week!
Read more
---
There have been significant advances made in the understanding and treatment of facial paralysis in recent years. Thanks to continued research and testing being conducted in the medical community, facial reconstruction specialists today are not only able to determine the cause of the facial paralysis, but are also able to determine which muscles and nerves have been affected and to what degree. Knowing precisely which nerves and muscles are affected is very important in tailoring a treatment plan or procedure to restore a patient's facial animation.
Read more
---
As a community we still know very little about Bell's Palsy. The exact causes are unknown, which makes definite diagnosis difficult and treatments uncertain. Through surveys and measuring demographics, however, we can pinpoint who in society is the most at risk. At present there is indisputable evidence showing that pregnant women develop Bell's Palsy at a higher rate than anyone else.
Read more
---
It's often the case that just as you've got a grip on your health condition, the problem arises of explaining it to your friends and family. Older relatives might not understand, and for young children something like facial paralysis could be scary. So how did you do it?
Read more
---
If there is one thing that you should know about Bell's Palsy it is that, in fact, there are no known definite causes of the condition. Bell's Palsy is the name given to facial paralysis that has no identifiable cause, and it is therefore quite difficult to pin-down and understand.
Read more
---
Facial paralysis and Bell's Palsy both have a number of emotional and physical effects, such as anxiety over the sudden lack of control, and depression from feeling helpless. One of the major impacts that facial paralysis has on a person's life is their ability to interact with others socially. One recent article on SunSentinel.com 'How Can You Express Emotion When You Have Facial Paralysis?
Read more
---
Request your consultation with Dr. Azizzadeh today
Call us at (310) 657-2203 to schedule an appointment.
Schedule a Consultation