Is Laser Acupuncture Effective for Facial Paralysis? Laser acupuncture is commonly viewed as a pain-free alternative to traditional acupuncture. It may be used to help patients dealing with a variety of medical conditions, including facial paralysis and Bell's palsy. Research into the use of lasers to treat facial paralysis and Bell's palsy is ongoing. To […]
Read more
---
Selective neurolysis is a groundbreaking smile reanimation surgery pioneered by Dr. Babak Azizzadeh, a globally recognized facial plastic and reconstructive surgeon. What Makes Selective Neurolysis Different from Other Smile Reanimation Surgeries? Selective neurolysis is the first permanent treatment for individuals who do not recover from Bell's palsy, Ramsay Hunt syndrome and other forms of facial […]
Read more
---
Facial paralysis may affect the taste buds, sensory organs found around the tongue that let people experience sweet, savory and other flavors. To understand the link between facial paralysis and taste, let's examine the results of a recent study on the topic. In a study published in the Journal of Audiology & Otology in April […]
Read more
---
An acoustic neuroma is a non-cancerous brain tumor that develops on a tiny nerve between the inner ear and brainstem. It is the most common type of brain tumor and affects the eighth cranial nerve. Additionally, there are many symptoms of acoustic neuroma, including tiredness. What Is the Relationship Between Tiredness and Acoustic Neuroma? Fatigue […]
Read more
---
Moebius syndrome is a rare congenital disorder that paralyzes or weakens multiple cranial nerves. It is sometimes apparent in children and occurs as early as birth. Additionally, some researchers believe Moebius syndrome may occur due to genetics. For parents, it is paramount to identify the signs of Moebius syndrome in a child. This ensures parents […]
Read more
---
The process to fix facial paralysis after acoustic neuroma tumor removal is rarely simple. By working with an expert facial plastic and reconstructive surgeon, an individual can alleviate facial paralysis symptoms after an acoustic neuroma is removed. Acoustic neuroma facial paralysis sometimes occurs if a large tumor is present. Removing a large acoustic neuroma tumor […]
Read more
---
Ramsay Hunt syndrome (RHS) is a neurological disorder that causes facial paralysis. The Facial Paralysis is proud to host an RHS Awareness Week to educate patients about RHS. As part of our RHS Awareness Week initiative, let's take a look at RHS, the condition's symptoms and how RHS is treated. What Causes RHS? RHS occurs […]
Read more
---
Bell's palsy is a neurological disorder that causes facial paralysis or weakness on one side of the face. It is also the leading cause of facial paralysis in the United States. Bell's palsy disrupts the facial nerve and interrupts messages that the brain sends to the facial muscles. When this happens, an individual experiences facial […]
Read more
---
How to Talk to My Child About Their Facial Paralysis Condition Facial paralysis sometimes affects children. In fact, research indicates approximately 70% of pediatric facial paralysis cases involve Bell's palsy, a condition that causes unilateral facial weakness. Pediatric Bell's palsy may occur due to facial trauma, salivary gland inflammation or tumors, among other reasons. Yet […]
Read more
---
Tips for Regaining Confidence After Facial Paralysis Surgery Facial paralysis surgery is sometimes used to treat Bell's palsy, synkinesis and other conditions that cause facial weakness. It often helps individuals strengthen weak smile muscles and address other forms of facial paralysis. At the same time, facial paralysis surgery may require an extensive recovery process. At […]
Read more
---
Treatments are available to help facial paralysis patients dealing with lagophthalmos, i.e. incomplete eye closure. These treatments include: 1. Eyelid Springs Eyelid springs, also referred to as palpebral springs, are used to restore normal eyelid function in facial paralysis patients. They help a facial paralysis patient blink normally without any conscious effort required. Eyelid springs […]
Read more
---
Facial paralysis patients often struggle to make facial expressions, as well as chew, swallow and speak. In some instances, facial paralysis patients also experience eye problems. For example, Bell's palsy is a primary cause of facial paralysis in the United States. Bell's palsy typically causes facial paralysis on one side of the face. The condition […]
Read more
---
Parotid surgery is a complex procedure and must be performed by a team of multi-specialty experts, including a head and neck surgeon and facial plastic and reconstructive surgeon. Otherwise, a failed parotid gland surgery puts a patient in danger of facial nerve damage that affects his or her ability make facial expressions and close the […]
Read more
---
Facial paralysis sometimes puts a person's eyes in danger. If a person is dealing with facial paralysis, he or she may struggle to open and close the eye on the paralyzed side of the face. In this instance, facial paralysis exposes the cornea, the eye's clear, outermost layer. The cornea protects the eye against dirt, […]
Read more
---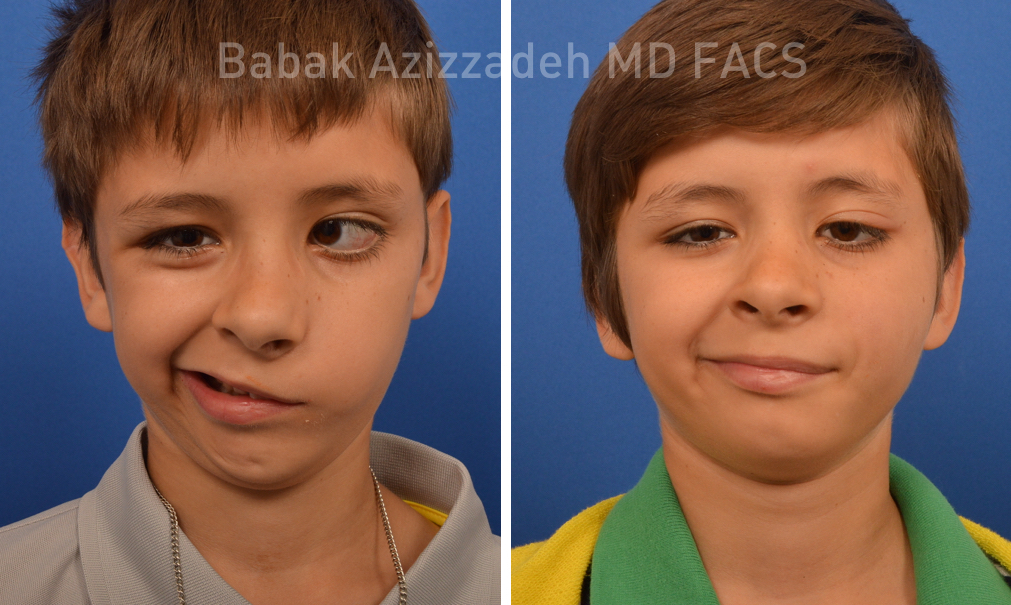 How to Treat Congenital Facial Paralysis with a Gracilis Muscle Transplant For people who have lived with long-term or congenital facial paralysis, it can be easy to feel despair because they think there's nothing that can help them. However, if they are dealing with unilateral or bilateral facial paralysis, they may be good candidates for […]
Read more
---
How Has Facial Paralysis Treatment Changed Your Life? When it comes to treating facial paralysis, naturally there is a great deal of focus on external changes and how a patient's appearance will look different as a result of the treatment. But facial paralysis treatment can bring many other kinds of changes that aren't as readily […]
Read more
---
Is Bell's Palsy a Recurring Condition? Although Bell's palsy is one of the primary causes of facial paralysis worldwide, recurring Bell's palsy is unusual. Some researchers estimate recurring facial nerve paralysis occurs in about 8% of Bell's palsy cases. Comparatively, a study of 185 Bell's palsy patients between the ages of 4 and 70 revealed […]
Read more
---
Why is Ramsay Hunt Syndrome Often Misdiagnosed? It comes on suddenly. Your face starts to droop on one side, to the point you can't make facial expressions or close your eye. You have problems hearing with the ear on that side of your face and food tastes differently. You might assume you have Bell's palsy. […]
Read more
---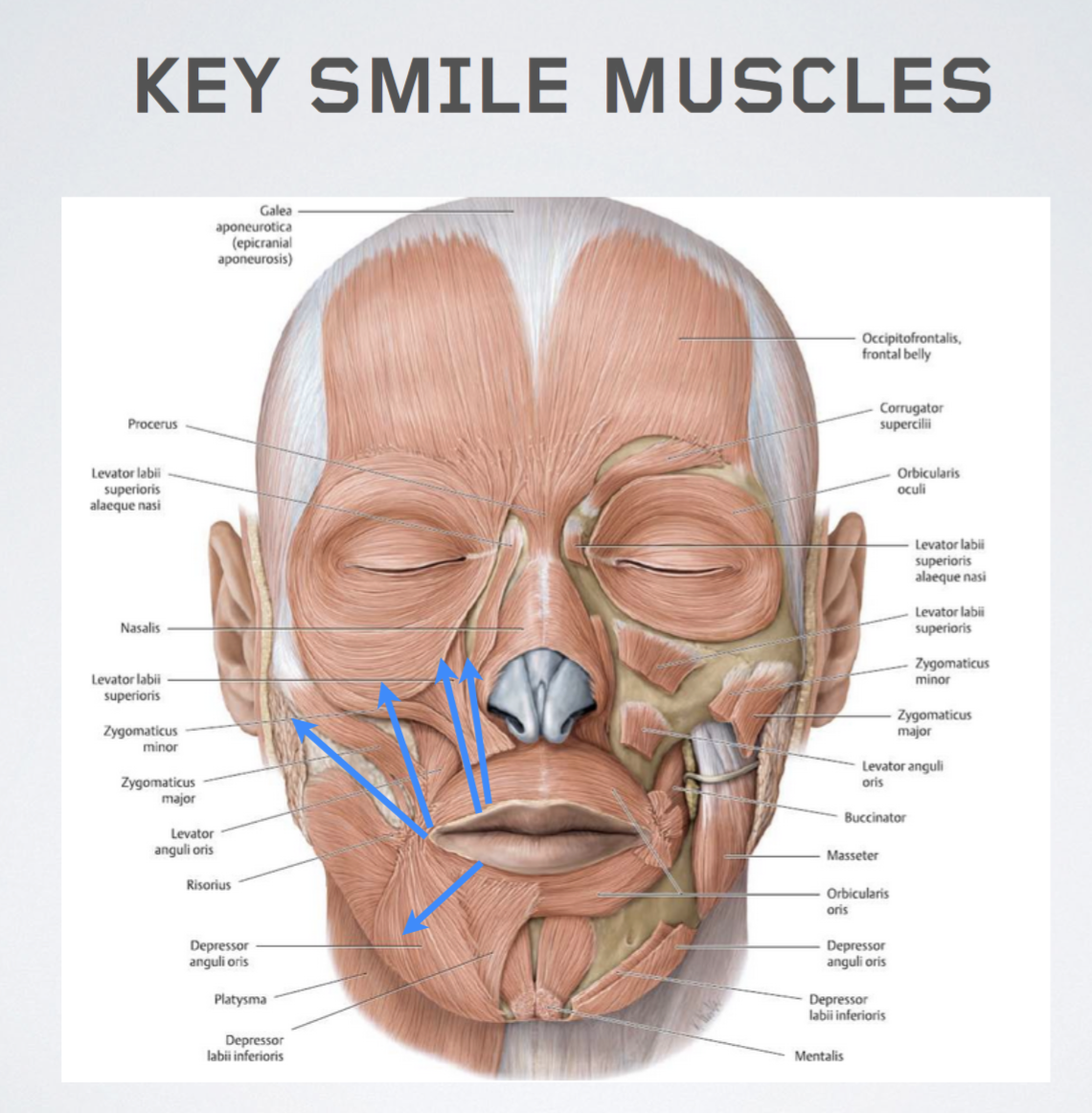 The Anatomy of a Smile and Facial Synkinesis Diagram of Facial Synkinesis Take a look at the diagram below to learn about how facial synkinesis can affect key smile muscles:
Read more
---
What to Do If You Have Facial Nerve Damage After Acoustic Neuroma Surgery Acoustic neuroma surgery sometimes requires the removal or manipulation of a section of the facial nerve. Due to the delicate nature of the facial nerve, residual swelling and damage may cause temporary or permanent facial paralysis and synkinesis. Patients generally require at […]
Read more
---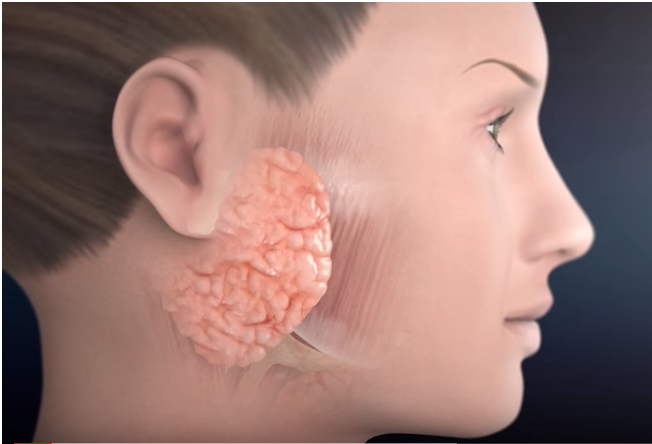 How the Facial Nerve and Parotid Gland Are Connected Parotid tumor removal, also known as parotid surgery, is a procedure used to address benign tumors around the ear. A team of head and neck surgeons and facial plastic and reconstructive surgeons who understands the link between the facial nerve and parotid gland must perform the […]
Read more
---
Do I Have Bell's Palsy? Bell's palsy is a complex condition. As such, comprehensive testing is required before an individual receives a Bell's palsy diagnosis. There are several different types of Bell's palsy testing. These include: Ear, Nose and Throat Evaluation: Used to test for an inner ear infection or a head or neck tumor […]
Read more
---
Why Are Gold Eyelid Weights Gold? A gold eyelid weight is sometimes surgically implanted inside the upper eyelid as part of a facial paralysis treatment. The weight helps restore a facial paralysis patient's ability to close the eye. Meanwhile, the weight's gold construction ensures the implant is safe for use in magnetic resonance imaging (MRI) […]
Read more
---
Request your consultation with Dr. Azizzadeh today
Call us at (310) 657-2203 to schedule an appointment.
Schedule a Consultation